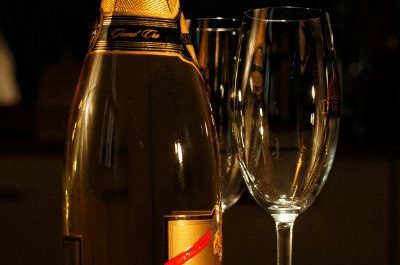 The Top 8 Risks To Your Health And Well-Being At Christmas Time
Christmas time is supposed to be a time of giving, a time for reuniting with family and friends and connecting with familiar traditions. But getting ready for and getting through the holiday season can sometimes feel like a marathon, taking a toll on your energy and, ultimately, your health. There are also other dangers involved that warrant the name "silly season" for a reason.
Are You Aware Of These Christmas Health Hazards?
Here are 8 of the top risks of the season.
1. Food
Aside from overeating to the point of indigestion and heartburn, the abundance of food that goes with the Christmas season can cause problems if prepared incorrectly. Turkey and other fowl are particularly risky dishes, so be vigilant about bacteria. Don't wash your bird before cooking as it risks spreading germs over worktops. Be sure to cook it fully until none of the meat is pink and the juices run clear. The US Center for Disease Control has a page devoted to turkey preparation tips.
2. Germs
It's a social time of year, so viruses and germs are easily spread through the air or by contact (shaking hands, kissing under the mistletoe, etc). Winter time sees a spike in colds, flu and chronic disease events such as asthma attacks. Precautions can help- wash your hands regularly with soap, don't mingle if you have a bad cold or flu, and limit alcohol and sugar while still drinking lots of water.
3. Lack of sleep
According to the Sleep Division at Harvard University's School of Medicine, the price of insufficient sleep could very well be poor health. The division also states that a number of studies have revealed that people who sleep poorly are at greater risk for a number of diseases and health problems. During the Christmas holidays, people tend to burn the candle at both ends in an attempt to finish work, shop for gifts, host guests, travel, and socialize. Too much rich food and over-stimulation can also impinge on normal sleep patterns.
4. Fire hazards
The US Fire Administration, reports that December is the peak time of year for candle fires in homes. Take extra care with holiday decorations that have an open flame. Electrical light displays can also lead to problems – check connections, replace burnt out bulbs and turn Christmas lights off when you leave home. Lighting decorations around the Christmas tree need special attention as do trees themselves. Make sure your Christmas tree has sufficient water to prevent drying out which can render them more flammable.
5. Drink
Excessive alcohol consumption is part of the holidays for many. Not only can it lead to outright alcohol poisoning, but there are proven links to an increase in domestic violence and other abusive behaviors and the consumption of excess alcohol. Drinking and driving is a society-wide problem that becomes especially acute around the holidays when booze flows more freely and so do inhibitions.
6. Family Fights
Even though the pressure is on to connect meaningfully with family members during the holidays, keep expectations realistic. You probably aren't going to suddenly get along with your ornery cousin just because it's Christmas. If there have been problems in the past, limit your time with family.
7. Loneliness And Depression
Family dynamics may be challenging during the holiday season, but feeling isolated and lonely is even worse. Reach out to Christmas "orphans" and if you are one yourself, try to stay busy. Volunteer serving Christmas dinner to the homeless, take that work shift that might keep a parent from their kids on Christmas Eve.
8. Winter driving
While winter conditions don't automatically mean more accidents on the road, adjustments do need to be made for ice and snow. Drinking and driving also becomes more prevalent during the Christmas season, in spite of regional RIDE programs. If you have to drive over the holidays be careful out there or get someone to drive.
With self-control, care, and compassion, most of these seasonal dangers can be minimized and the true meaning of Christmas revealed. It's a time for celebration and love and that should be nothing but good for your health.