About Ira Riklis Health Blog
My name is Ira D Riklis, I have been very fortunate in life and enjoyed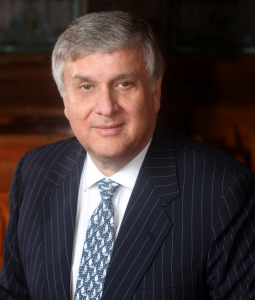 much success in my career as CEO at Lydia Security Monitoring Inc. dba C.O.P.S. Monitoring. But, regardless of my career success, my greatest joy in life comes from my family. As a father and grandfather, I am realizing how much I want to make sure my health is in good condition. I want to enjoy my grandchildren as much as I can, for as long as I can. And, the best way to ensure I do this is by paying attention to my health.
This blog is all about health, I will share insights that I am discovering on my journey to health and share as many tidbits as possible.
My Background
To talk about me, I have to mention where I come from first. My father, Meshulam Riklis,was born in Turkey in 1923, while his parents were en route from Russia to Israel. He grew up in Tel Aviv and passed on his love of the country to me.  He moved to the United States and majored in Mathematics at the University of Ohio in 1940. He analysed the stocks at Piper Jaffray. Once owning significant stocks, he climbed the ladder and is seated as the founder of The Rapid-American Corporation. Meshulam had 3 children and had he raised me to be a businessman as well.
I am currently the CEO of C.O.P.S. Security Monitoring and invest in many other business interests. Also, I'm the President of Sutherland Capital Management, Inc. which is a private investment fund.  I'm also an investor of different companies. I did not just get to where I am, I worked hard and attended the Wharton School of business for an undergraduate degree in Economics and Entrepreneurship from 1973 to 1976. I then went on to complete a post-graduate program at the Wharton School of Business in 1977 where I received an MBA in Mergers and Acquisitions. For more on my professional background visit my LinkedIn profile (Ira Riklis) and feel free to visit my Google +  page for many of my posts.
Vested Interests
I am an avid philanthropist and I am not shy about giving. I donate to charities around New York City. The donations are often made in such a way that, with the funds, the non-profits can help themselves succeed. With a sturdy plan and budget like his, my aim is to help charities from their launch to the time when other benefactors will lend a helping hand. I have done this with The Metropolitan Council on Jewish Poverty. I am  also a passionate writer and other than this blog, I share passions and interests on food, humor, yoga and history blogs.