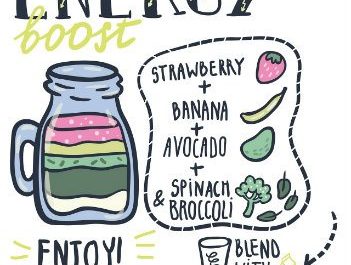 5 Health And Wellness Trends To Look Out For In 2017
Every year a handful of ideas gain traction in the realm of health, fitness, and wellness. Some trends such as using and cooking with coconut oil, for example, are old while others like the FitBit are relatively new. But whether they are based on ancient cultural wisdom, or on 21st-century technological innovation, these trendy concepts claim to improve health, fitness and the quality of life for a population that is always searching for ways to feel better. The real test of their value lies in whether any of them remain popular beyond the heady first days of the New Year's resolution zone. Here are five trends that health and wellness experts feel will blow up in 2017 and beyond.
Health And Wellness Trends On The Rise
1. Hyper-Functional And Medicinal Beverages
This trend has been building for some time but is set to explode in 2017. Tonics, herbal and natural extracts, and teas made from time-honored plant-based ingredients are being re-formulated and marketed as healthy liquid additions to the daily diet. Some of these ingredients, including yerba mate, green tea, pea and hemp proteins, and super ingredients such as acerola, beetroot, and Chaga mushrooms have been mainstays in international cuisine for eons. What's new is that they are now making their way into both artisanal and mass produced energy drinks, liquid dietary supplements, and smoothies.
2. Wearable Computer Devices For Fitness And Health
It's no accident that biopharma companies are hard at work developing a number of wearable devices in clinical trials. Many experts say that this trend is one of the biggest (and potentially most profitable) health and wellness innovations in more than a decade. We've already experienced the leading edge of that trend with devices such as FitBit and the Apple Watch. From devices like Sence that track the wearer's vital statistics and emotional state to smart textiles that contain UV protection or that time-release medication into the wearer's skin, wearables are the future but some of them are already here.
3. Cannabis And Hemp Products
With the increasing legalization and acceptance of medical marijuana across North America, consumers are also becoming aware of the benefits of other cannabis and hemp-based products used to promote health and wellness. The non-psychoactive extracts from the plant most notably, cannabidiol, or CBD – can be used in a wide range of anti-inflammatory creams and salves, food products and other consumables. They may help even casual users with pain and inflammation relief, reduced anxiety, and even (albeit more controversially) as a way to enhance workouts.
4. Destination Travel And Treats
Another growth sector within the vast health and fitness industry is destination travel for wellness. We've already seen yoga and meditation retreats packaged as working vacations in many beautiful or exotic settings around the world such as Bali or Mexico. Now, deeply curated experiences will introduce travelers to a vast range of nutrition, healing, and treatments in many modalities.
5. Anti-Inflammatories
The healthcare profession has had its eye on the connection between bodily inflammation and a raft of health issue, some of them serious, for some time. There is also correlating interest in the naturally occurring anti-inflammatory properties of certain foods. As they have in previous years, food trends will continue to dominate the attention of wellness seekers in 2017, but with a new emphasis on anti-oxidant ingredients such as tumeric, cayenne, and ginger as re-interpreted in coffee to go and other convenience foods.
Trends may come and go, but as we start a brand new year, the solid science and health benefits behind most of these novelties mean that at least some of them will be around for the duration. Whether or not they work for you personally is worth, at the very least, a test run or two.