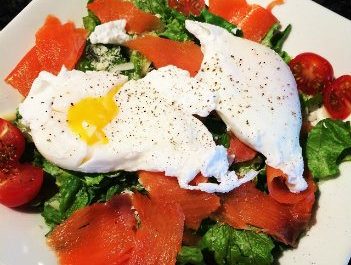 Is A Paleo Diet Good For You?
Paleo is a diet that is based on the types of foods presumed to have been eaten by the early humans who lived around 10,000 years ago. Loren Cordain, who wrote the book about the paleo diet claims that by eating like the prehistoric ancestors we are likely to be leaner and less likely to get diabetes, heart disease, cancer or other health problems. However, there is a lot of debate surrounding the diet as people question whether it is good or not.
Many people think that a diet such as this will not be effective for weight loss. The paleo diet is an effective diet for losing weight because it allows you to eat the food your body needs. The problem with most diets is that they simply don't let your body gets what it needs.
You can lose weight just by eating these foods, but a diet is not a substitute for exercising regularly. Some weight loss programs work because they get your body used to feeling fuller and eating less of the junk foods you used to enjoy. However, it's important to remember that the paleo diet won't do this by itself.
Benefits Of The Paleo Diet
The standard of effort in a paleo diet is moderate because you do not have to count calories. The fiber-rich fruits and vegetables also fill one up and the lean meat as well ensuring that you feel full a lot faster.
While many of us are convinced that good health is a result of eating at least some grains, the paleo diet encourages you to eat more fruits and vegetables. The idea is to avoid processed foods, which many of us have become accustomed to. In fact, the paleo diet doesn't encourage any processed food at all.
The benefits of the paleo diet include but are not limited to:
It puts emphasis on fruits and vegetables which are great sources of fiber. It also promotes the consumption of coconut and almond oils plus leafy greens which are rich in calcium.
You can regulate intake of saturated fats. You can decide to limit the number of saturated fats you consume by eating foods like bacon in moderation.There will also be increased satiety due to the high intake of protein and fats.
Healthy Brain Functionality
Paleo diet suggests the best sources of fat and protein from ingredients such as salmon or cold-water fish, which contain omega 3 fatty acids.
The diet pays attention to quality and requires people to eat high-quality proteins. Research shows that dairy obtained from organically fed cattle is high in omega 3 fatty acids and fewer fats. You will also eat more muscle and less fat from animal flesh, as well as have more vitamins and minerals. If you are eating more red meat, you will get more iron. You are likely to eat a clean diet without additives, chemicals or preservatives. There are the added anti-inflammatory benefits from plant nutrients in vegetables, fruits, nuts, seeds and oils.
Foods To Eat
If you choose to follow a Paleo diet the following are the types of food to eat:
Lean meat such as chicken, pork, turkey, lean beef
Seafood
Non-starchy vegetables such as cabbages, lettuce, broccoli, cauliflower, spinach
Eggs
Fresh fruits
Seeds like sunflower and pumpkin
Plant-based oil such as olive, walnuts, grapeseed and coconut oil
Nuts like walnuts, cashews, almonds
It's best to eat only high-quality food and raw fruits and vegetables. A lot of the diet revolves around fruits and vegetables. However, you should also make sure that you include fish, poultry, nuts, legumes, and nuts in your diet. Although you might want to eat eggs and dairy products occasionally, you don't want to eat too much dairy products as well.
The Downside Of The Diet
The diet plan can get expensive because of the high intake of proteins and the types of meals in the diet. Therefore, some people may not be able to go on the Paleo diet due to cost related issues. The diet can also be difficult for vegetarians especially since it excludes beans. Because of this, it can be difficult for a vegetarian to carry out a paleo diet as it places a lot of emphasis on proteins that a vegetarian may not eat.
Grains or dairy are not allowed which can be problematic for some, but others have found they had more energy and lost weight by cutting out grains. There are no restrictions on some foods, which could mean that you may find yourself overeating on the ones provided as you try to compensate for the urge to eat the foods that are not in the plan. Paleo diet is unsuitable for athletes who need between 3-6 grams of carbohydrate per pound of their body weight per day, very hard to get with fruits and vegetables. These restrictions to carbohydrates make the paleo diet inadequate for athletes. Furthermore, there is not much research to back the diet's efficacy.
The Paleo diet though good has many limitations. It works for other individuals but may not work for others. It is always important to seek the advice of your doctor before starting a paleo diet to ensure it does not pose health challenges for you later.